3: Learning effectively: Everything i know; and more..
Hi Everyone,
Today will be a bit different. Every other week, i will be posting everything i know about a specific subject. Today's topic is effective learning.
This is not going to be an exhaustive article about the topic. Just my understanding of the topic and what i picked up from books,docs,articles, scientific studies, and personal experience.
I first stumbled upon the idea of Learning how to learn in this google's talk video 4 years ago and it changed how i think about learning. Learning in school was such a pain in the neck, and you end up forgetting most of what you've spent laboriously learning. Why? because in school nobody knows how the brain works, and that is such a crucial piece of knowledge you need to have if you want to make the most out of your learning.
Of the billion stimuli collected in a single second, your brain will select only about a hundred sensation for further processing.
In the video above, Barbara Oakley talks about the distinction between working memory and long term memory. You can hold only so much pieces of information in your working memory at any given time. The transfer of those pieces of information to long-term memory doesn't happen by itself, by passively receiving input but rather actively. She defines two modes of brain; the focused brain and the relaxed brain.
Main takeaways:
Take tiny breaks frequently. Start with the 20-5 rule; 20 minutes focused state, followed by a 5minutes of relaxed state in which you could listen to music, play with your peers, or any leisure activity that makes other parts of the brain work.

Rereading is not effective but recalling is. Instead of rereading a page in a book, it is better if you try to recall that page before moving on to the next, thus strengthening your recalling ability and transferring things to long term memory.

Obviously exercise boosts your cognition. Check the numerous studies on the topic

Learning a skill before sleep and then spending a good night sleep( 7-9h) is good for boosting memory.
Take short naps after a focused mind session.
Other tips from personal experience:
Take notes. Whenever you finish a chapter, take sometime to think and write what you found interesting abt it

Write reviews. Whenever you finish reading a book, write a review of everything you learned.

Teach what you learn( see Feynman's technique). Helps you identify the gaps in your knowledge and understanding of a topic. If you can't tell a complex idea in a simple manner, you haven't grasped it yet.

Ask a lot of questions, and try to remember things related to what you're reading.

Diversify your learning. I'm not a strong believer of learning types. I think it is better to learn by engaging as many senses as possible: Listening, reading out loud, watching..

Learn by association. Associate what you read with things you previously learnt add emotion, exaggerate, find out how you can apply what you learn in your own life.
Okay, Our time is slipping away and we need to turn into a learning machine that makes better connections the more we learn, but we need to learn the right stuff that are worth learning, and to look at knowledge as a semantic tree. The more we learn the more we can transfer knowledge between fields. I am of the opinion that learning many things good is better than becoming the best in the world at a specific thing. The way i think about it is that we live in an ever changing world and you wouldn't wanto constrain yourself to one field, even if you're the best in the world at it. You better be learning new skills constantly and be excellent not at one field but at the intersection of many fields. Only then would it be hard to replace you. I like that moment in the everything store When Jeff Bezos tells one of his chief engineers to work hard at replacing Amazon. Point is you need to replace yourself constantly by someone better suited to live in an ever developping world. People reading this from the future, look up 2020! Okay, on to an interesting technique of effective learning that few people know:
Spaced repetition vs massed repetition( cramming).
One of the most important articles i've read about the topic is Spaced repetition for effective Learning by Gwern. Gwern literally collectes every single study( 200+) about the topic and slaps you with the evidence that spaced repetition works and no one is using it! Most of us are used to cramming a night before an important exam and it works most of the time. But never did we succeed in commiting to longterm memory what we've crammed over a night because that's not how memory works; memory decays and if you're not fueling it at an increasing intervals of times,the memory fades. Now, that's not to say that things learned once are gone forever,but they're nowhere to be recalled. Coming to the resuce is Spaced repetition: If you wish to remember things permenantly, you need to keep recalling the things you learn at the time when you are about to forget them. You can do this either manually by revisting what you learned at increasing intervals of times( 3 days, 7 days, 13 days, 18 day…). Or, if you want to be more accurate you can use the software Anki that reminds you through flashcards when to revisit the things you've learned. Gwern talks about deciding what's worth transfering to longterm memory; like if something takes more than 5 minutes of your time to look up on the internet, by all means, learn it.
Learning and habits
Once you've figured out what's important to you and what is worth learning, you now need to take advantage of your brain circuitry. The brain is lazy and despises exerting itself, so whenever something is learned, the action becomes automatic and the brain save its energy for other stuff. Think of driving, riding a bicycle, or walking. These skills are inherently difficult to acquire( good luck teaching walking to a robot), but once acquired, the brain sits cross legged, heedless of what is happening in the automatic,unconscious relam. You see someone playing the piano somoothly and you admire his ability. One thing you're not aware of here is the hidden layers. Hidden layers refer to the amount of unseen web of connections between the input node and the output node in a neural network. When you decide to learn a new skill, the brain fires up, marshals his troops, ready to itch new paths(hidden layers) into the brain. Here comes the importance of habits. It is crucial that you do something everyday deliberately. You don't want to do 10000 hours of passive practice where you risk plateauing. Here is great thread about how practice deliberately. Josh Waitzkin shares his valuable techniques on how to master any skill. I also recommend reading this excellent book about developing skills.
Our main topic here is habits. Habits takes 66 days to build according to this book i've read recently, which corrected my previous number of 21 days. After 21 days you begin to get used to a new behavior but you need more days to make it a habit. It's funny because I am reading this book by Tony Robbins in which he says that change is a decision and it should happen instantly. what takes time is preparing yourself to make the decision. He talks about a technique for changing behaviors by linking the new behaviors to pleasure and the old one to pain. Okay Tony Robbins, will see if that works.
All the great achievers of old had routines and habits all throughout their lives.They would wake up and set aside 3-4 hours of intense focus with zero interruption and then do whatever they please for the rest of the day. So it is important you prime your environment for the desired new habit, set a specific time and place to practice everyday, and reward yourself. That is what i learned from of of the best book about habits.
Productivity and Interleaving skills
Everyday 24 hours are spent. Let's think about how we can make the most out of these 24 hours. Sleeping is crucial, so let's set aside 8 hours of sleep. Exercise will help us on many fronts(That feeling you have post-excercise!). We integrate hence one daily hour of excerice. We now have 15 hours left. Don't forget to eat well. Let's spend one hour a day thinking because thinking is something! you know what? let's think while we're walking. Helps a lot. So far so good. We have some skills we need to learn to succeed because the more skills we have, the more fate will favor us. we don't want to let chance have the final say in our destiny. Let's say i want to learn German, and command line basics, and the piano? Best option is to interleave these skills. Focus on one skill for an hour, take a tiny break, then move on to the next skill, take a nap? and then move to the third. Repeat everyday, all day. If you works just 10% more than someone else in a day, you'll end up being twice as productive at the end of the year cause compound interest works.
Captain Fantastic is a movie that teaches you how to learn
One of the best films i've seen in the last decade is Captain Fantastic. I was fascinated by how many of the tips i saw in Barbera's video being applied in the movie. You see a dad that raises his family in the woods, teaching them all sorts of survival skills; You see everyone in the family with a book in hand reading constantly, and the father continuously asking them to explain what they had understood, and they then have a family discussion. You see the family playing music in their free time and playing all sorts of fun games. He teaches them how to take risks, how to think critically and independently, and most importantly, he teaches them to question authority. This movie is better that any course available on how to learn effectively imo.
Okay, I think this is everything i've so far learned about how to learn. Hopefully i will learn more techniques in the future.
---
What I've been watching:
YouTube:
1-How reading changes your brain: In this video John Fish talks about his experience with reading books. He talks about attention span, reading as a linear activity as opposed to digital( lots of attention/complex thoughts interrupting notifications), and the importance of training short and long attention span seperately.
2-How to make money on the internet: Tomas Frank, a youtuber that makes 500k a year off his online business talks about how making money works and how it can be done.
Films:
Mon oncle d'Amerique: a film that examines freewill and three phases of the brain by comparing the behaviors of persons in the films to behaviors of rats in the lab.
La Ceremonie: the french describes events that culminate in a murder, la cérémonie. The ending explains it all!
Sans Soleil: This doc was too much for me. I didn't know what to make of it. Wants to tell you a lot of things in a very short time. Maybe interesting, I'm not sure
Series:
What i learned from watching Season 1 of the great is that if you have an idea you believe in, you have to defend it to the end, and go as far as to sacrifice the love of your life for it to see the light of day.
What i've been reading:
1- Why forgetting can be good: Don't care about forgetting. If an idea is important enough, it will pops up somewhere else. Agressive Learning could be better for you. The best ideas will be repeated in various contexts.
2- Counter point to the previous article: Designing technology as an environment where natural learning flourishes
3-Ditch the 10,000 hour rule! Why Malcolm Gladwell's famous advice falls short
4- What Intellectual Progress Did I Make In The 2010s?
5-If you're so smart, why aren't you rich? Turns out it's just chance.
6-Being John Malkovich Is Better Now Than It Was in 1999
7-Education is not about Learning ( that was one of the longest article i have ever read but totally worth your while).
Officially the purpose of schools is to teach kids. In fact their primary purpose is to keep kids locked up in one place for a big chunk of the day so adults can get things done. And I have no problem with this: in a specialized industrial society, it would be a disaster to have kids running around loose. What bothers me is not that the kids are kept in prisons, but that (a) they aren't told about it, and (b) the prisons are run mostly by the inmates. Kids are sent off to spend six years memorizing meaningless facts in a world ruled by a caste of giants who run after an oblong brown ball, as if this were the most natural thing in the world. And if they balk at this surreal cocktail, they're called misfits.
The scientific research points to the importance of shifting start time at school to a later time to improve learning and future outcomes in success and wealth:
Synchronizing education start times to adolescent biology is the obvious way to address the problem of chronic sleep deprivation currently experienced by adolescents on school days. Astronomical time data and changes in sleep patterns from international studies show at the age of 10 biological wake time is about 06:30, so synchronized school starting times would be 08:30-09:00. At the age of 16 biological wake time is about 08:00, and synchronized school start times 10:00-10:30, and at 18 biological wake time is about 09:00, and synchronized education start times 11:00-11:30 (Kelley and Lockley 2013).

Academic performance is improved when school times are better aligned with the biological rhythms of adolescents
8-Why is there only one Elon Musk? Why is there so much low-hanging fruit?
9- Burdens Scott Alexander argues that one shouldn't consider themselves a burden on society because, although he despises freeloaders,he thinks that society dosen't owe people anything. Humans were here first and the system is rigged against them through no fault of their own. And that the way people can contribute should change..
Twitter:
Threads:
Tweets: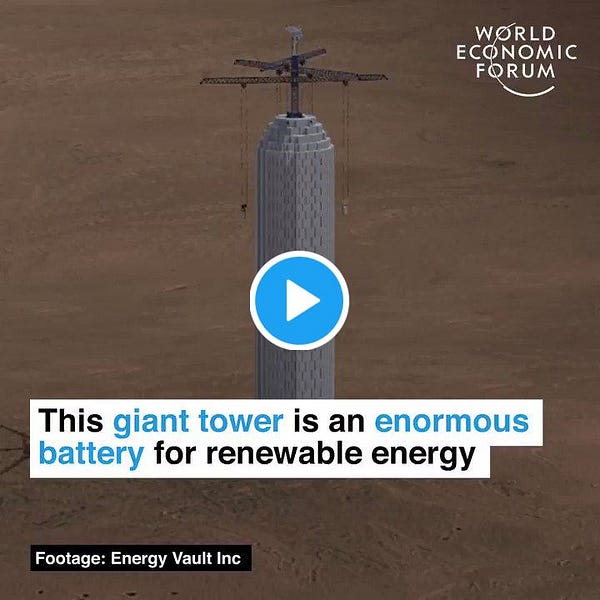 Music:
---
I hope you've learned a thing or two from this post. If you enjoyed the content, consider sharing it on social media and with friends. Also, if you have any tip on how to learn better, feel free to mention it in the comments below.
Until Next week,