2: The greatest film that's never been made; What is Programming; Aliens in the deep; and more..
Hey there!
I am writing this as protests in Beirut are afoot, following the massive explosion of the port of Beirut last Tuesday. I am at a loss for words here. Last week struck hard. It was too much to bear. It hurts when you watch your country getting defiled before your eyes and you're not able to do something about it. I hope the last 30 years will be remembered in the annals of history as the last dark age the lebanese people had to plow through before Lebanon started earning its name among developed countries.
Now. Let's talk about some interesting docs and other cool stuff i've come across last week:
The greatest film that's never been made.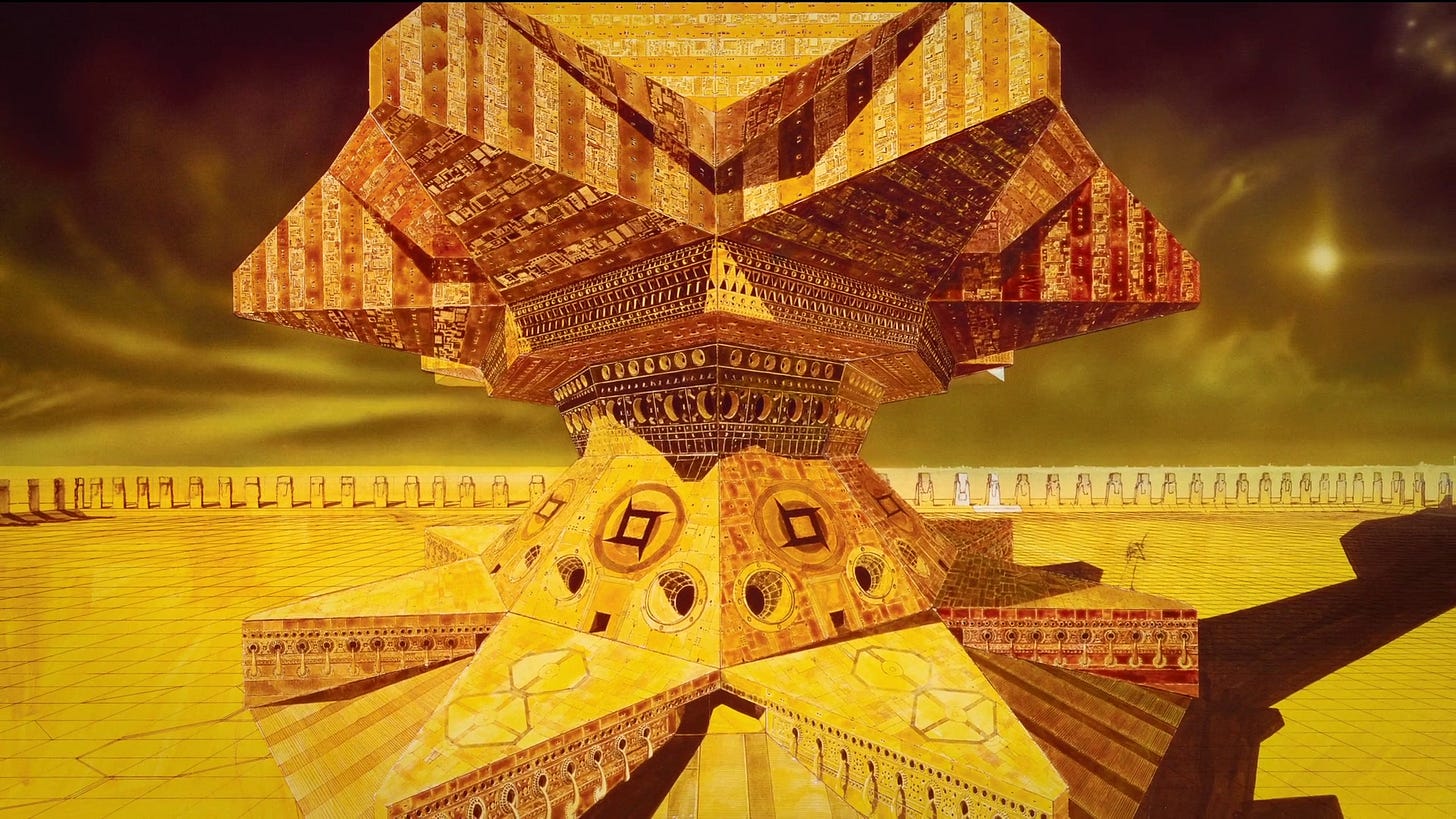 Last Wednesday i watched a Documentary that blew my mind! A doc that aroused all sorts of feelings in me. Alejandro Jodorowsky , director of movies that could induce out-of-body experiences (like EL Topo and The holy mountain) had a big vision for film. This man is no ordinary Hollywood director. Radiating charisma, and alternating between a broken English and Spanish, Jodorowsky gives us a glimpse into the inner workings of his mind. About what making movies for him feels like, he says:"I feel like our eyes are stuck in a tiny space that is our head, and i want my films to open the mind, and give people the opportunity to leave the confines of their heads. Jodorowsky wanted to bring his own version of the story Dune to the big screen. Dune is a book by Frank Herbert that was considered the greatest work of science fiction ever made. Dune's story in a nutshell is that of a protagonist who is sent to a planet upon whose surface spices exist. Spice is a drug that expands consciousness beyond space and time. So spice was probably the most precious thing in the universe and it had to be protected and seized. Jodorowsky had this idea of making a scifi film that would change Humanity as a whole. He wanted to open the mind of generations to come. In order to make the best film in history, Jodorowsky assembled a team of the best artists he could find. he called them spiritual warriors. His standards were high, so much so that he declined working with 2001's special effect artist when he sensed that he's not spiritual enough,and that he's full of vanity. For the role of Paul, a central character in the movie, he made his own son turn into an actual warrior by having him train 6 hours a day 7 days a week for two years, learning to use swords, sticks and fight like a worrior. If he saw that an actor fits a certain role in his movie he didn't care about paying him even as much as 100 thousands dollar a minute for the minutes he appears on screen. Jodorowsky would make a motivating speech every day and try to bring out the genius in his team and energize them with motivation and creativity.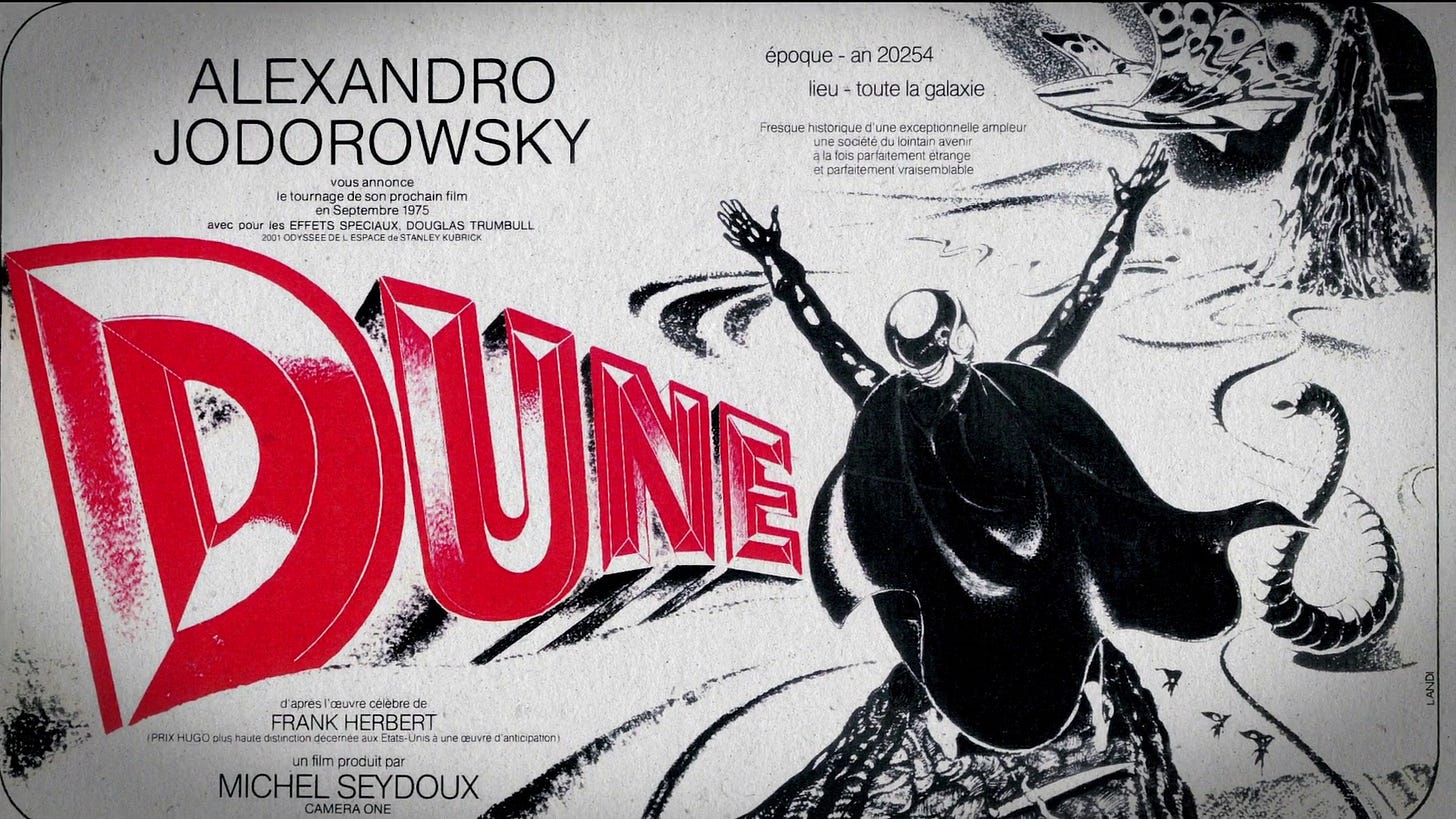 The film was made in Paris. He'd tell someone who will join the team to sell all that he owns and come to paris cause ther life is about to change forever. It was an ambitious project that would've changed the history of cinema. When the script and all artistry in the film were finished,he now had the finished thing to show to Hollywood so that he can get the necessary funds(15m dollars). Hollywood was impressed but found it hard to understand the director. They feared what the movie would do to them if made. They had a certain expectations of a movie. Jodrowsky wanted to be free with no limits on duration and content. But Hollywood wouldn't accept. So they declined the offer and the team thus got crushed. The movie was later made by David Lynch and it was a huge failure. I actually watched David Lynch's Dune two years ago and was highly dissapointed. The movie that's never been made was like an asteroid that near missed the earth but planted its seeds all over its surface. It is as if it became the personification of that last part of Dune's story where Paul gets his throat cut and everyone shouts i am Paul, signifying that Paul is still alive in all of them. Jodwrowsky's Dune,although never made, inspired movies like Contact, Alien, Prometheus, Raiders of the lost Arc, Flash Gordon, and many more. Jodorowsky's passion for movies is contagious. Even at 84 he was still creating art and he urged the audience to have the biggest ambition possible and die trying to reach it. As he himself would have done to make his own version of Dune. Dune, the dream of a life that's never been lived, was destined to live in all the movies that came after it.
The season of Mars!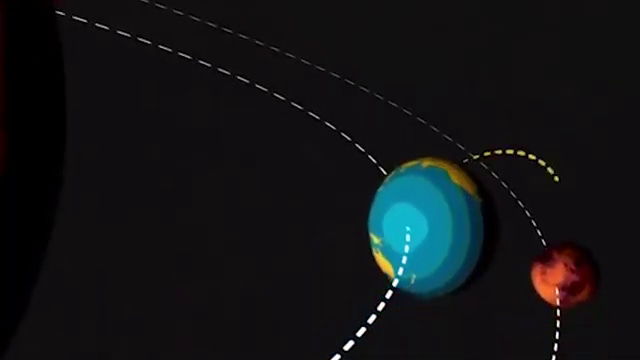 Every 26 months positions align and you get the chance to send stuff to Mars. Miss the season and you'd have to wait for 2 years. This year the season of sending things to Mars is July and August.
Space programs from Emirates, US, and China are going to Mars!

Emirates has already sent its satellite from Japan. Their goal is to be oribiting mars at the 50th Anniversary of their independence. They wish to deliver a message of hope to the next generations. To bid farewell to the era of depending on oil and welcome the era of depending on knowledge and bits.
China? We don't know nothing!
As for the US, last week,they sent Perseverance to Mars. What's new this time around is that they equipped it with a helicopter. First of its kind. Expected to land in Feb 2021 on the surface of Mars. Exciting times.
Aliens in the depths of the ocean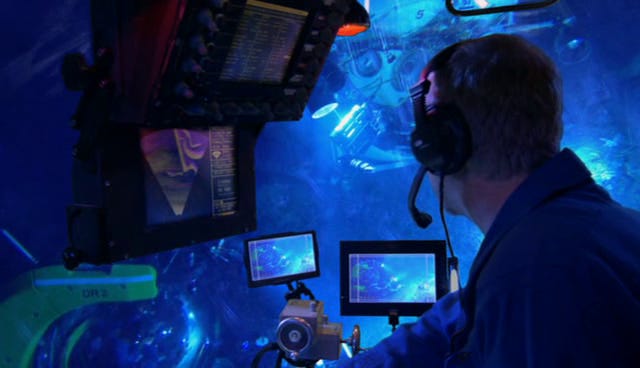 It is hard to imagine life without the sun. The sun powers the food chain of which we are a part. Plants get their fill of the sun's energy. Animals eat plants, and we eat animals. James Cameron, director of Termiantor, and Titanic has this hobby of exploration on the side. In this documentary,he teams up with a team of NASA explorers to go on an expedition to the farthest depths of the ocean, using four tech powererd submersibles. The team is composed of a marine biologist, astrobiolgist (explorer of life in space), and other NASA people. At 3000 ft underneath, The sun is non existent. Pitch darkness reigns supreme and the pressure is crushing. Could life exist wihout the sun? When confronted by species never seen before; extrempohiles and tube shaped life forms that lack a stomach but still get their nourishement through microbes in a process called Chemosynthesis. Life, tunrns out, thrives even without light, thanks to thermal vents( which emits black smoke constantly ). Naturally, the floor of the ocean splits aparts and volcanoes erupt, making waters reach simmering temperatures but never boiling because of the pressure. Hence thermal vents flow up vertically, which produces the heat necessary for life to thrive. Exploring the depth of the ocean is important because it could give us a clue about where life could have originated. Are we martians? There is a planet called Europa that is thick with ice, but under miles of ice hides an ocean. In order to develop the necessary tools to explore it we need to explore our ocean first. Only then can we send a fully autonomous contraption of some sort and explore whether or not life exist in the ocean underneath the surface of Europa. There might be a whole civilization underneath. The ultimate robotic challenge is to make a bot that navigates hard terrains and explores the ocean by itself. I remember reading this book called Journey to the center of the earth long ago, and in the book, a team of sientists discover an aperture that leads to the center of the earth. The worlds and the creatures they discover underneath made my imagination go wild. There are a lot to explore and we haven't even scratched the surface yet.
What is Programming?
Last Week I watched This stream of George Hotz titled what is programming. George Hotz is one of the most inspiring programmers i look up to. He is also an ex Iphone hacker. He made a deal with Elon Musk for 10 m$ to build a piece of software for Tesla,but the deal was broken and George Hotz went on to create his own company, Comma.ai to accelerate the transfer to autonomous driving. On youtube, George hotz thinks out loud, writes code (insanely fast), shows progress of his company, and interact with the audience.
Here are the main takeaways of the stream i watched.
programmers are translators

Data science is largely Bullshit

programming= input computation output

hacking= input system output

No future for programming, or hacking! ( because of the singularity. See gpt3. wtf!)

learning from people(celebrity news) bad

learning from nature(physics) good

Programming languages are getting better

CEOs are competition of stories

Learn how to tell good stories

How to develop a skill in Machine Learning: download a paper,apply.repeat= skill

If people other than you can invest your money better than you can, then it makes sense to give the money to them

Everyone should read Alan turing's paper

If you wish to make 1 milion$ in a capitalist system you need to either convince 1 person to give you 1 m$, or convince 1 milion people to give you 1$ each. The amount of effort for each endeavour might vary widely but, at the end of the day it is all about convincing the other party to give you the dollars.
Quick reviews of the week:
This section includes cool films, docs, or series i've seen last week that i'd recommend.
Beetlejuice: A couple die in a silly accident but found themselves trapped as ghosts in their own house, while a new family is moving in, unaware of their existence. They now had to enlist the help of Beetlegeuse, a freaky creature that lives in the model of their house, to bioexcorcise the new family. Pretty fun film!
Mike Wallace is here: The story of one of the best intervewers in the history of television. a man who knew how to ask questions and get what he wants from the most known people on the planet. Super inspiring!
The red pill: A fresh perspective on women equality issues and gender issues. Interesting. An invitation to listen to and understand the other side of the aisle.
The insult: One of the best lebanese films i have ever seen! Gives you a glimpse of the history of secterianism in Lebanon and the nature of relations between people affiliated with different political factions.
Cool Tweets:
Cool music:
---
If you're enjoying the content consider sharing it with your friends.
Until Next week.